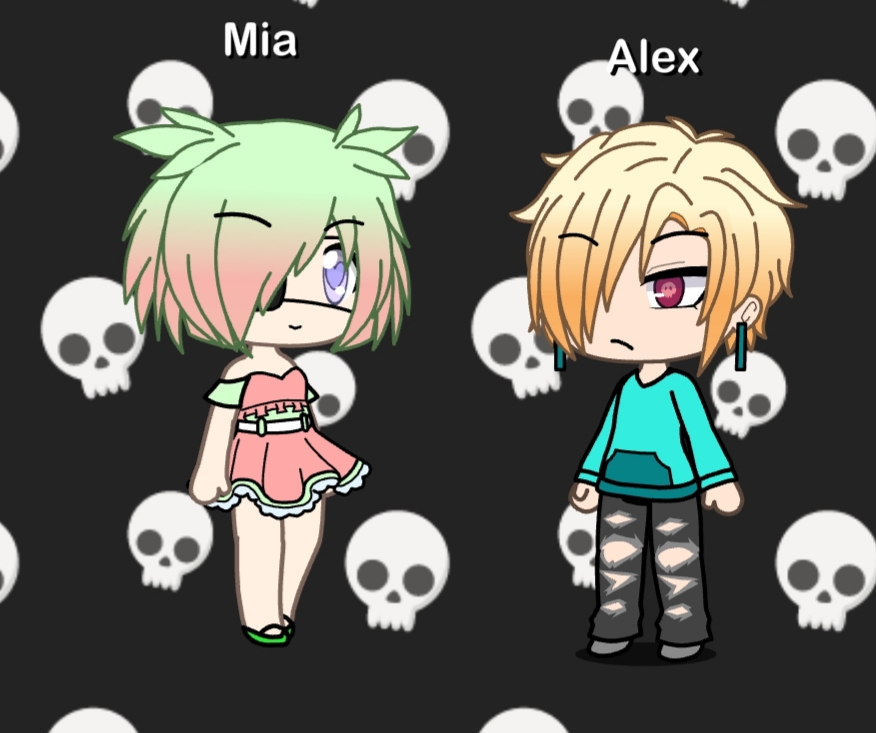 Mia is 15 and blind in her left eye so she wears a black eyepatch to cover it, she can turn into a sword. Mia loves to draw in her free time, she loves pastel colors and her childhood friend who is now daiting her is her mister.
Alex is 16 and he is Mias mister, he loves dark colors but will wear his signature blue hoodie that his girlfriend made him for his birthday. His ears are priced with long drak blue earrings.
Mia wears a black eyepatch, a off the shoulder top thats pink and green, a white belt and a green, pink and white skirt with neon green sandals. She loves watermelon and lemonade. She has natural green hair but dyes the tips pink, she also has light purple eyes.
Alex has blonde hair with orange tips, red eyes, dark blue earrings, blue hoodie, gray ripped jeans, and light gray boots.
The back story of why Mia is blind in her left eye is bc she fell and busted her eye on the edge of her desk in her bedroom and she lost her sight in that eye.