See also: Episodes
This is a list of all the volumes in the Soul Eater manga and Soul Eater Not! manga series, and the titles of the chapters which are found inside them.
The Soul Eater manga initially began as three separate one-shots serialized between June 24, 2003, and November 26, 2003 in two manga magazines published by Square Enix. The first one-shot was published in the summer 2003 special edition of Gangan Powered, the second one-shot followed in the autumn 2003 special edition of the same magazine, and the third-one shot was serialized in Gangan Wing. The manga started regular serialization in Square Enix's Monthly Shonen Gangan magazine on May 12, 2004. The first tankōbon was released by Square Enix under their Gangan Comics imprint on June 22, 2004 in Japan; as of February 2012, twenty-one volumes have been released. 
Both series are published in English by Yen Press. Both series were also serialized in Yen Press' Yen Plus manga anthology magazine, the first issue of which was released on July 29, 2008. The final volume, Volume 25, was released in the United States by Yen Press on March 24, 2015. 
An anime adaptation of the Soul Eater manga, produced by Bones and Aniplex, began airing on TV Tokyo on April 7, 2008. The anime, consisting of 51 episodes, adapts only Chapters 1 to 36 of the manga before including content that is mostly original to the anime.
Soul Eater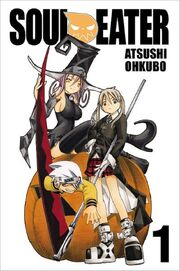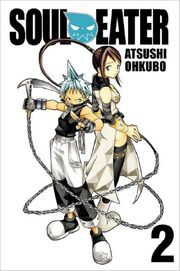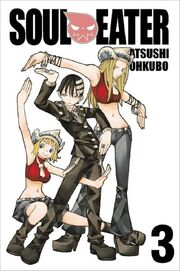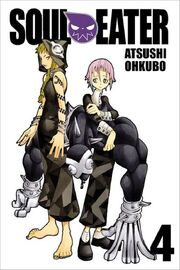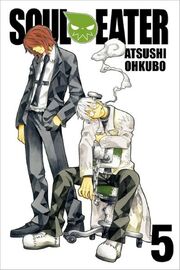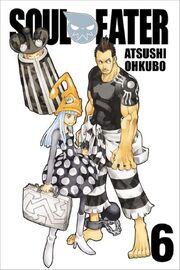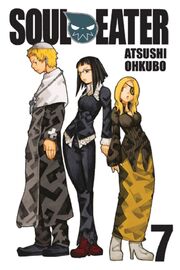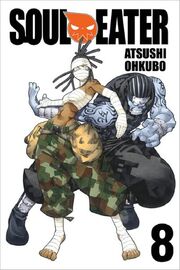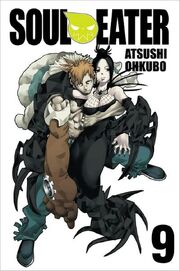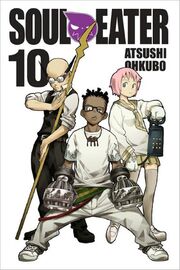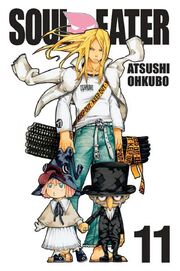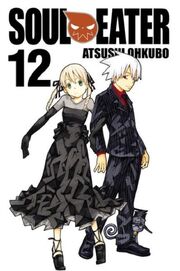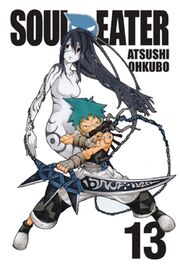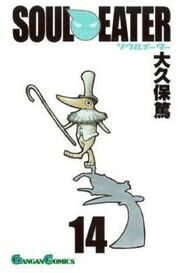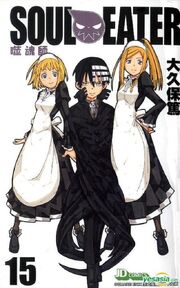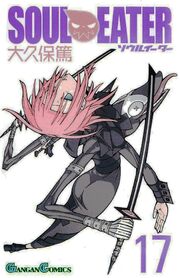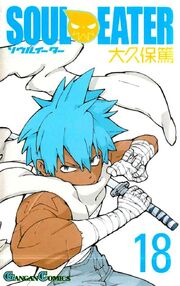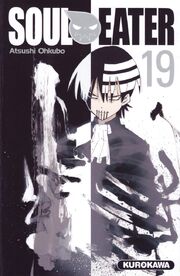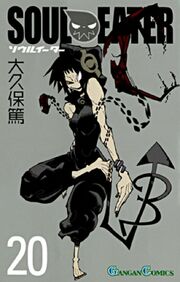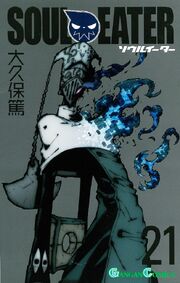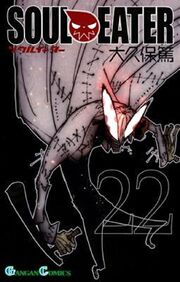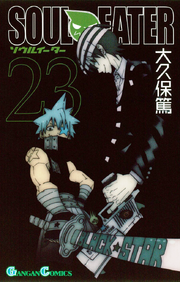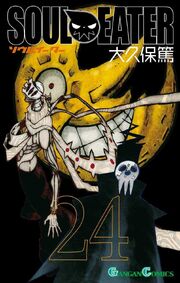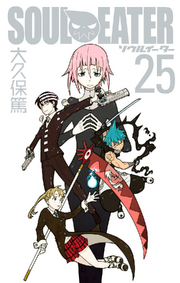 Soul Eater Not!
Prologue
Comic Side

Character Bios
Death Weapon Meister Academy description
Death City Guide
The World of Soul Eater

Animation Side

Original Artwork (in color)
Opening Title Sequence with Director's Notes (in color)
Closing Title Sequence with Director's Notes (in color)
Setting Designs and Characters Models with Designers' Notes (in color)
Synopses for All 12 Episodes with Directors' Notes, Screen Caps, and Character **Models (in color)
Cast Interviews (in color)
Cast Autographs and Doodles (in color)
Additional and Unused Character Models, Setting Designs, and Original Artwork
Staff Interviews

Credits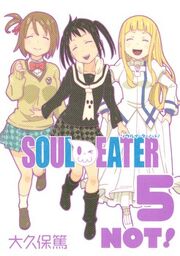 External links
Community content is available under
CC-BY-SA
unless otherwise noted.