Policy Page

This page is considered an official policy on the Soul Eater FANDOM. It has wide acceptance among editors and is considered a standard that everyone should follow. Except for minor edits, please make use of the discussion page to propose changes to this policy.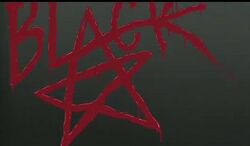 Vandalism is described as an intentional act in which adds, deletes, or change content in an attempt to reduce the quality of an article/wikia. Most obvious examples include page blanking, inserting gibberish, or insertion of meta-jokes and other sorts of nonsense. Vandalism is not tolerated on the Soul Eater Wiki.
Violations of this policy may result in administrative action.
Types
Article Pages
Some users feel the need to add their opinion onto an article thinking it's correct. Some users may feel the need to add something in an attempt to create humor. On this wikia site, it is strictly prohibited. This type of vandalism include:
Deleting Text
Adding gibberish, unrelated content, or speculation.
Changing the article's name.
Changing the text to anything other than the English Language.(This wikia expresses content in the English Language.)
Article Talk Pages
Though it rarely happens, sometimes, people vandalize a talk page. Some feel the need to do so because they're insulted or do it in an attempt to to humor. This include:
Deleting text.
Adding text the user does not want.
Deliberately edit text to discredit a individual's spelling/grammatical ability or or re-writing text in all caps in an attempt to give a bad impression.
Replacing text to damaging statements. These include things such statements, possibly in all capital letters (considered yelling), such as "DEATH THE KID IS A PIMP", "I THINK THIS SITE SUCKS" or "BLACK STAR IS A NARUTO RIP OFF"
User Talk Pages
Rarely, A user would go vandalize a Talk page of a User of the Soul Eater Wikia Community! These events happen typically because a user feels a certain degree of hostility to another user. These include:
Deleting all text.
Changing signatures.
Deleting statements.
Editing text.
Adding a picture that's inappropriate and/or disrespectful.
Punishments
Punishments for this vary. Though all users are normally issued a warning If they vandalize any part of the wikia! Administrators and Bureaucrats typically issue the warning, though users may advise the vandalizes to not do so in the future. In any case, a Admin/Bureaucrat will give an official warning to not do so again. If the user has done it more then once, actions will be taken.
Wikia Contributors
Wikia Contributors may be unaware of the usage of a talk page or any sort of communication method. However, the WikiActivity can been seen by anyone. An administrator will normally usher a warning via the summary box. However, there's no guarantee but just because there's none doesn't mean a block is impossible. Wikia Contributors are more susceptible to getting an easy ban due to the fact that many that come by to vandalize use their "anonymous" status in order to vandalize.
Users
Users will get an official warning from an Administrator. If this behavior persists, a block may be enabled. Depending on the severity, this can result in blocks ranging from a couple of hours to a week to even years. However, the block should be reasonable to the "crime" at hand.
Beyond User Rights
Any administrator or bureaucrat caught vandalizing must be handled most by another fellow Bureaucrat. If all else fails, notify the Community Wikia on the vandalism. Users with such powers caught with these sort of actions immediately subject themselves to immediate revoking of their rights depending on the circumstances, how the community feels about the action, and/or how Community Wiki decides to handle such a problem.
Community content is available under
CC-BY-SA
unless otherwise noted.